SVA
Secure Virtual Access (SVA) is the new system to easily manage an access via Bluetooth. SVA enables credentials that give users permanent or occasional access, according to configurable time bands and modifiable at any time.
Plug-in card (ref. MOBCRE) compatible with the accessory slot of the Entrematic control panels




App for smartphones




Access credential system (ref. MOBOK and MOBGK5)..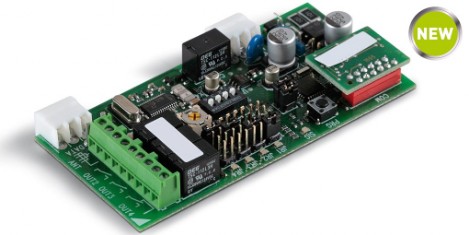 BIXR2
Two-channel plug-in 433.92 MHz receiver
12-24 V DC receiver for plugging into a control panel or a card-holding base.




Removable BIXMR2 memory module for storing up to 200 remote controls.




Compatible with the BIXMR memory module for storing up to 1,000 remote controls.




2 relay contacts 1A / 30V (1NO, 1NO/NC)




1 configurable relay: Step by Step, Impulse, 300 s Timer with toggle, 3 s, 30 s, 90 s and 180 s Timer




Compatible with the Ditec Entrematic Dip Switch, Fixed code, Rolling code, AES 128-bit Encrypted and PROTECTED mode protocols