Products > Security > Fire Alarms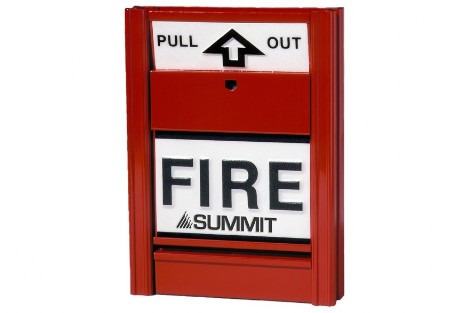 SPS-100 Series
Manual Stations

Attractive and durable, Summit's SPS-100 Series of manual stations provide manual fire reporting. The SPS-100 Series manual stations are non-coded, single or double action devices which initiate an alarm when pulled. Resetting is accomplished by inserting a 1/8'' screwdriver from the front. The handle, once pulled will remain open and cannot be reset without utilizing the screwdriver.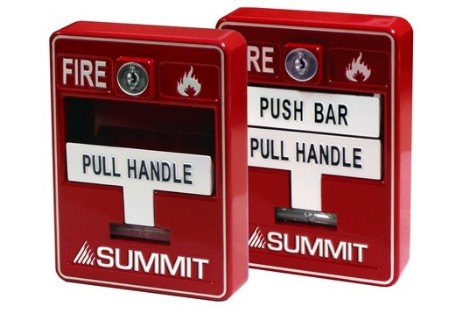 SPS-200 Series
Manual Stations

Summit's SPS-200 Series Manual Stations provide manual fire reporting. These high quality, die-cast metal manual stations are available in either single or dual action configurations with SPST contacts and terminal strip connections. The normally open contact, which closes when the manual station is activated, is rated for 1 amp, 30 VDC. The contacts are gold plated to avoid the risk of corrosion.


SPS-300 Series
Emergency Manual Stations

Summit's SPS-300 Emergency Manual Stations are high quality, die-cast metal manual stations that are designed to meet special use requirements. The SPS-300 are designed for indoor and outdoor use.

Summit's SPS-300 Emergency Manual Stations consist of two models. The SPS-301 and SPS-302 are both single action manual stations. The SPS-301 is finished in a Blue enamel and the SPS-302 is finished in a Yellow enamel