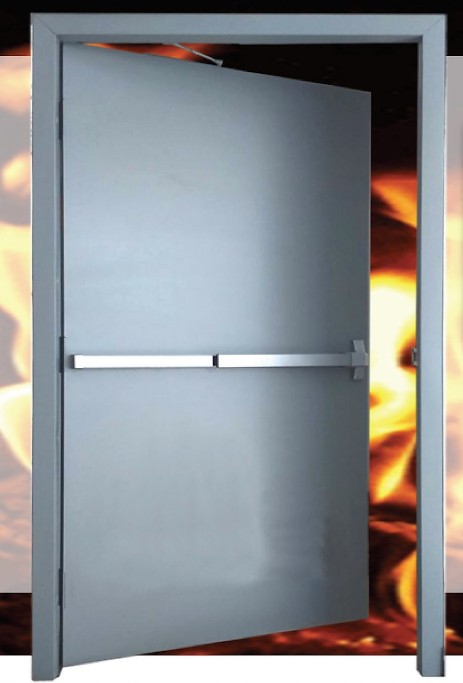 Non-handed, N-Series Door
The non-handed, N-Series door meets the requirements of virtually any opening — from sound
deadening to energy cost reduction to fire rating. They come in a variety of gauges, sizes and styles and
can be custom manufactured to meet your unique design requirements.
Our fire-rated doors come standard with 20

minute to 3 hour Factual Mutual (FM) mylar

labels. Underwriters Laboratories (UL) or

Warnock Hersey, fire-rated labels are optional.

Our 20 minute to 1-1/2 hour fire-rated door can

be equipped with light kit (Sizes vary dependent

on fire-rating. See page 20 for chart).

We offer STC 51 doors which comply with the

Americans with Disabilities Act (ADA) and the

American Society for Testing and Materials

(ASTM).

Door can be equipped with light/louver kits.