Panic exit bars & door handles made of steel, powder coating & stainless steel material. The units are packed with standard machine screws and come in silver finish.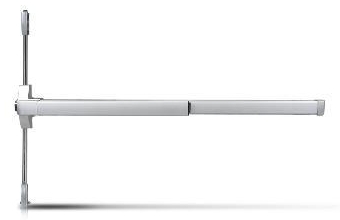 3699
Two point panic exit bar

Featuring upper and lower locking points for double doors, this should be combined with a single door exit bar. Maximum distance from Upper to Lower locks is 2,120 mm.