TM-619
7 Day Timer


Digital 24Hr, 7 Day timer


Digital Electronic timer switch with daily and weekly programs


8 or 16 events per day, 7 day programming blocks


LCD display


Manual On/Off/Auto


24 or 12 hour format


Battery backup


Power Supply: line voltage 12V DC/AC, 24V DC/AC, 110V AC or 240V AC 50/60 Hz


> Brochure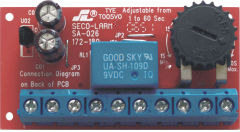 SA-026
Mini Timer Module

Features

Compact size: 13/16"x29/32"x5/8".


Operating voltage: 12~24 volts AC/DC.


Built-in buzzer output: (100mA @ 24VDC).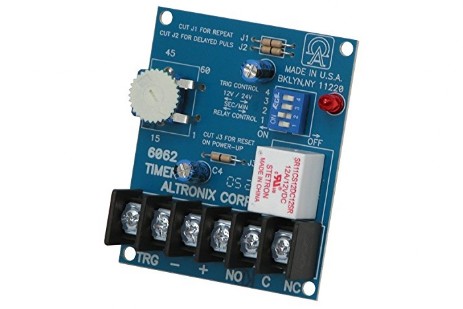 6062
Multi-Purpose Timer Module


12VDC or 24VDC selectable operation.


Time range adjustment from 1 sec. to 60 min.


LED indicates relay is energized.


Built-in reset feature which cancels timing cycle.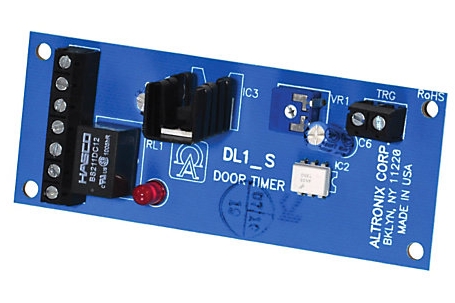 DL1
Door Control Timer.


12 volt - 24 volt AC or DC operation.


Dry relay output (1 form "C" contact, rated @ 2 amp).


Isolated AC or DC voltage 5V-24V trigger.


Time adjustable from 1 second to 1 minute.


12VDC regulated beeper output.


Momentary or maintained trigger.


Dimensions: 1.5"W x 4"L x 0.75"H


Lifetime Warranty.