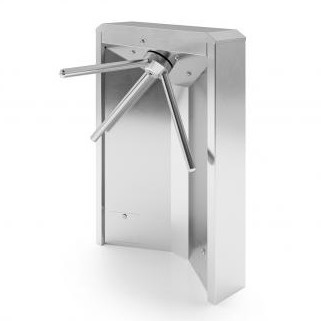 Trilock 60
The Medium Capacity Tripod Turnstile
The Trilock 60 is an attractive tripod turnstile that is easily capable of handling high volume and abusive conditions. The compact unit makes it simple to construct a multiple lane set-up while the variety of colors allows you to match this turnstile perfectly to your lobby or team or company brand.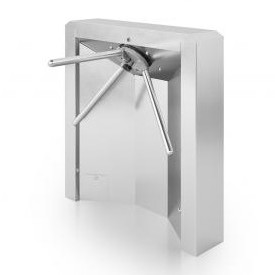 Trilock 75
The Robust Tripod Turnstile
The Trilock 75 is the tripod turnstile you need when design and aesthetics are important but you also require a truly robust secured entry solution that is able to withstand large user volumes and abusive conditions.
Vertical Tripod Turnstile
TRIL100

Size: 420x330x990mm
Entrance Speed: ≤35 people/min
Entrance Width: ≤550mm
Input Voltage: 110--220VAC,50HZ
Working Voltage: 24VDC
Material: 304 Stainless steel
Vertical Tripod Turnstile
TRIL500
Size: 600 x 280 x 980mm
Unlock Time: 0.2s
Entrance Speed: ≤35 people/min
Entrance Width: ≤550mm
Input Voltage: 110--220VAC, 50HZ
Working Voltage: 24VDC
Material: 304 Stainless steel
Double Core Vertical Tripod Turnstile
TRIL100-2
Size: 450x450x980mm
Unlock Time: 0.2s
Entrance Speed: ≤35 people/min
Entrance Width: ≤550mm
Input Voltage: 110--220VAC,50HZ
Working Voltage: 24VDC
Material: 304 Stainless steel
Bridge Tripod Turnstile
TRIL210
Size: 1200x280x980mm
Unlock Time: 0.2s
Entrance Speed: ≤35 people/min
Entrance Width: ≤550mm
Input Voltage: 110--220VAC,50HZ
Working Voltage: 24VDC
Material: 304 Stainless steel
Coin Tripod Turnstile
TRIL200C
Size: 1200x280x980mm
Unlock Time: 0.2s
Entrance Speed: ≤35 people/min
Entrance Width: ≤550mm
Input Voltage: 110--220VAC, 50HZ
Working Voltage: 24VDC
Material: 304 Stainless steel
The Coin Recognition Can Be Custom-made