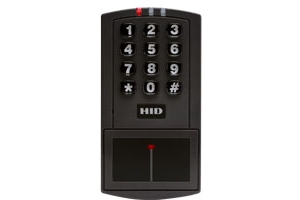 EntryProx Reader
Stand-Alone, Single-Door Proximity Reader
• 4045

Proximity access control for small installations or remote locations.

> Brochure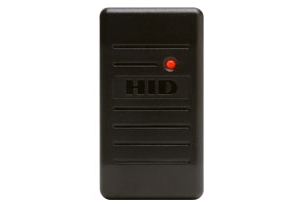 ProxPoint Plus 6005
125 kHz Mini Mullion Proximity Reader

Small sized, low cost reader features a beeper and multicolor LED which can be host and/or locally controlled.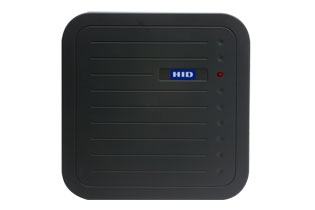 MaxiProx 5375
125 kHz Long Range Proximity Reader


Long read range distance (up to 6' with ProxPass).


Wiegand, Clock-and-Data, RS-232, RS-422, and RS-485 output modes are configurable.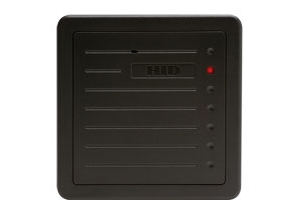 ProxPro 5355
125 kHz Wall Switch Proximity Reader


Ideal for medium-range applications.


Available with Wiegand, Serial (RS-232/RS-422) or Clock-and-Data interface.


Sealed for indoor or outdoor use.

1326 ProxCard® II Clamshell Card
Value Priced HID Proximity Card


Externally numbered.


Supports formats up to 85 bits.


Custom pre-printed artwork available.

1386 ISOProx II Card
ISO-Thin, Imageable HID Proximity Access Card


For use with direct image printers.


Vertical or horizontal slot punch.


Lifetime warranty

1351 ProxPass® II Active Tag
Long Range Proximity Tag for Vehicle Access Control


Access door for battery replacement.


Provides up to six food read range.


Compatible with MaxiProx® reader and all HID card formats.


Two to five year battery life, depending on usage.

1346
Proximity Key Fob
Universal compatibility with all HID proximity readers

Provides an external number for easy identification